Gwynne Aull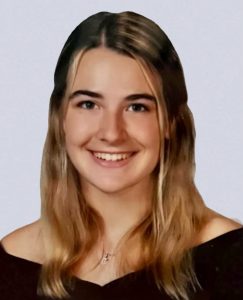 Gwynne Aull is a sophomore at Bucknell University from Carmel, New York. Beginning in her junior year of High School she had a strong interest in physics and medicine. Leading her to pursue a major in biophysics, along with a minor in Italian. Coming into college, Gwynne had been an Animal Behavior major, looking to be a veterinarian in the future. However, after taking a physics course at Bucknell, she soon remembered her enjoyment in physics, causing her to switch into the biophysics program. She is looking to attend graduate school, to become a medical physicist and become involved in patient treatment. During her senior year, she is looking to conduct research at Bucknell University, within the field of physics.
Other than Academics, Gwynne is involved in clubs and several work study programs. Currently, she works as an Italian tutor for college students and a sports medicine assistant for the Bucknell Football team. On campus Gwynne is a part of the Italian American club and is the director of an annual philanthropy event in the Delta Gamma sorority.
Bree McCullough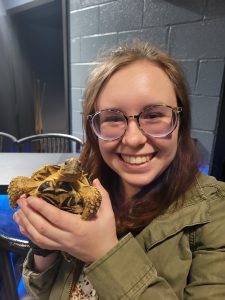 Bree McCullough is a senior at Bucknell University from Pittsburgh, Pennsylvania. Majoring in Physics with a minor in Biology, Bree has participated in several research projects throughout her undergraduate experience in fields including biophysics and stream restoration. She is currently working with Professor Ned Ladd to test and publish an introductory astronomy lab geared towards non-science majors.
Eliza Ray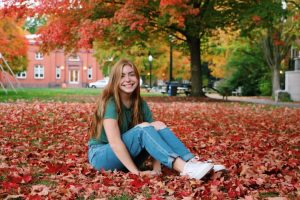 Eliza Ray is a sophomore at Bucknell University from Indiana, Pennsylvania.  She plans to major in Education with minors in Physics and Classics.  Scientific research has always been a large part of her life, as she has participated in research projects in the fields of physics, chemistry, astronomy, and chemical engineering.  She is currently working with Professor Ned Ladd to design an astronomy lab curriculum for students without a background in STEM fields.
In her career, she hopes to provide supportive mentorship for women and minorities in STEM on a larger scale.  She would like to reanalyze the ways our educational system is structured in order to have higher retention of women and minorities in STEM.  She plans to go onto graduate school and focus on her interests in education and social justice, using her research and critical thinking skills acquired from her Physics background in her future career as an educational researcher.
Outside of academics, Eliza is involved in Residential Education, works in the Office of Civic Engagement, and is president of Bucknell Advocates for Diversity, a new student initiative that seeks to make social and institutional change on campus.