Hazel Buonopane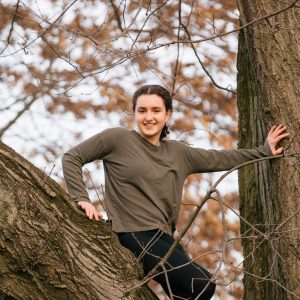 Hazel Buonopane is a junior at Lewisburg Area High School. She is currently enrolled in AP Physics 1 and plans to take AP Physics 2 next year. Hazel was fortunate enough to have been surrounded by STEM from a young age and intends to apply her knowledge as she purses a degree in architecture in the future. This is her first year participating in PA YWiP, but she is grateful for the opportunity to promote much-needed diversity in physics and STEM as a whole. She hopes to encourage the love of STEM in future generations of women. In addition to academics, Hazel also enjoys participating in sports, such as diving and track and field, and spending time outside.
Lucie Gosson-Roy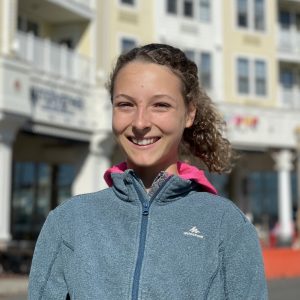 Lucie Gosson-Roy is a freshman at Lewisburg High School. She is interested in joining the PA Young Women in Physics conference because she is passionate about science and loves to see women in the STEM field. As she hopes to someday become an environmental scientist, Lucie thinks hearing from wonderful people about their experiences of being women working as scientists will be a great opportunity. Lucie also enjoys playing the piano, making art projects, playing tennis, and swimming.
Mae Haussmann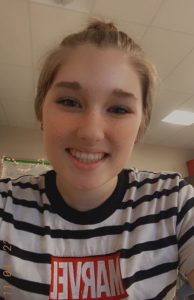 Mae Haussmann is a 9th-grade student at Lewisburg Area High School. She is interested in environmental science and she loves all types of creativity from singing to acting to painting. She has one sister and 2 pets.
Alanna Jacob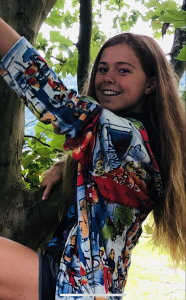 Alanna Jacob is a freshman at Lewisburg Area High School. She is interested in science and math and is thinking of going into environmental science in college. This is her first year in PAYWiP, but she is very excited to be involved and help other women get involved while learning new things. Outside of school, she enjoys running, biking, skiing, and diving.
Alisa Lo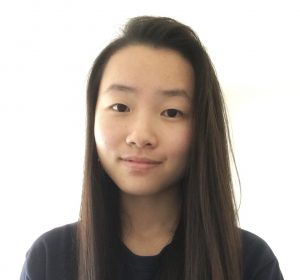 Alisa Lo is a senior at Lewisburg Area High School. One of her fondest memories as a kid is spending hours exploring different science museums, fascinated by the stories and knowledge surrounding her. Now, science has become a huge part of her life. She loves delving into various STEM fields through classes, programs, and research projects. This is her first year participating in PA YWiP, and she's excited to be part of the team. Connecting with other women who are passionate about science has always been a joy in her life, so having the opportunity to contribute to a team that facilitates this is very meaningful to her. Outside of STEM, Alisa enjoys dancing, playing the piano, and writing.
Miriam Vollmayr-Lee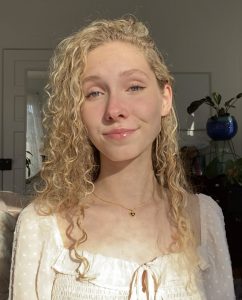 Miriam Vollmayr-Lee is a senior at Lewisburg Area High School who plans to major in Mathematics in college. This is her third year participating in PA YWiP and she hopes to continue contributing to her community and to the conversation about our current gender dynamics in STEM fields. Outside of physics, Miriam enjoys painting, cooking, and playing the piano.
Samantha Wakeman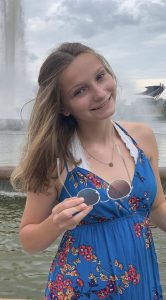 Samantha Wakeman is a junior at Lewisburg Area High School and a new member to PA YWiP. She thoroughly enjoys her science classes and learned this year that physics is one of her favorite subjects. She finds the common application of math to different areas of science very intriguing. Samantha will continue to take part in PA YWiP through her senior year and hopes to bring about some new participants. When she's not in school, Samantha will often be baking, playing the piano, or running.
Nia Young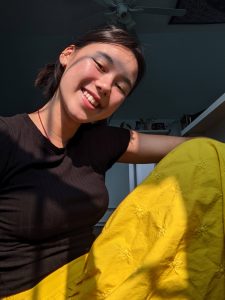 Nia Young is a sophomore at Lewisburg Area High School and a new member to the PA-YWiP organization team. She is very enthusiastic about supporting under-represented groups in STEM and excited to be a part of the organization team for years to come! Nia loves to talk about math and sciences through a humanities perspective, and when she's not in class, she can be found studying for that class, playing the piano, running, or occasionally dabbling in spending time with friends.
Sophia Zhu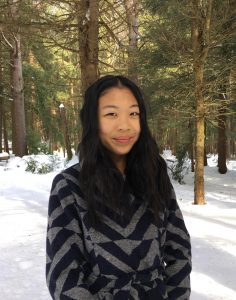 Sophia Zhu is a senior at Lewisburg Area High School. She fell in love with the science fields when she went to her first STEM camp in elementary school. Since then, the natural world has been a source of happiness and inspiration to her. Sophia especially enjoys her science classes at school because she loves learning about how the world works and the role that people play in it. This is her fourth year organizing PA YWiP, and she hopes to continue exposing the sciences to more women in the physics field and inspiring them to pursue related careers.
Besides learning about science, Sophia also enjoys coding, listening
to music with friends, and crafting.
Katharina Vollmayr-Lee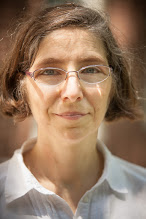 Katharina is professor of physics at Bucknell University. She discovered her passion for physics at the end of high school when her brother told her about fascinating physics and math. Katharina grew up in Germany, studied one year in Santa Barbara, got her masters and PhD in Mainz, Germany, did postdoctoral work at the University of Maryland, and has been at Bucknell since 1998. Katharina has two kids and her husband is also a professor in the physics and astronomy department at Bucknell.
Katharina finds it deeply satisfying to study physics. Understanding underlying principles and laws of physics is to her like looking at a beautiful master painting. Katharina enjoys sharing her passion for physics with students in and outside of the classroom.
Katharina participated in the PA YWiP conference since 2015 first as panelist and participant. She enjoyed the events so much that she became member of the team.
Marie Calapa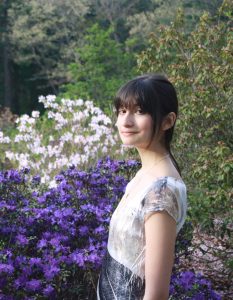 Marie's first encounters with science were via magazines and computer programs her parents provided, encouraging curiosity about subjects as diverse as the biology of dinosaurs to the physics behind rainbows. After graduating UMass Amherst with a double major in astronomy and physics and a minor in math, she went to UCSC where she was awarded a Master of Science in astrophysics.
Now, Marie is the lab coordinator for the physics and astronomy department at Bucknell University where she strives to develop labs that will engage a broader audience of students. She is most interested in making science accessible and inclusive, especially to those often left behind due to gender biases, different learning styles, or other personal factors. Outside of the lab, Marie enjoys hiking, baking, art, and stretching her imagination.
Jordan Hartzell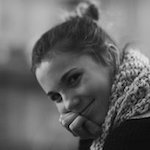 Jordan began PA YWIP as a senior at Lewisburg Area High School, a small public school located in the backyard of Bucknell University. A science-lover and aspiring physicist, Jordan came up with the idea for the PA YWiP Conference after learning about gender imbalance in the fields of physics and astronomy. She attended the Conference for Undergraduate Women in Physics at Wesleyan University in January 2016 to learn about the logistics of an academic conference, and she was inspired by the sense of community and encouragement among the 200+ female undergraduate students in attendance. In working with Bucknell University, Jordan hopes to recreate the inclusive student environment she experienced at the January conference and to provide local teens with the opportunity to meet female researchers, professors, and students in physics. Jordan was recently published in the Huffington Post for her article "Making Waves in the Teenage Mind: What LIGO Means to Us." She also enjoys running, traveling, and playing with her two boxers, Sammi and Tashi.